Although our production department and QC team are always working hard to ensure each refurbished cellphone high-quality standards by multiple checks, some defective products still there occasionally. Today we list below some common issues from our buyers, in case it happens to you.
5 solutions for 5 issues in refurbished cellphone wholesaling 
Issue 1:without 4G or 3G function
Solution:
Firstly make sure your SIM card can use 4G currently. If not yet, call your phone carrier to open the 4G LTE service.
Secondly, different countries are with different carriers. Some of them support 4G LTE bands, but others not.
So where to find out the detail?
Let us take the refurbished iPhone 6 model A1549 for example.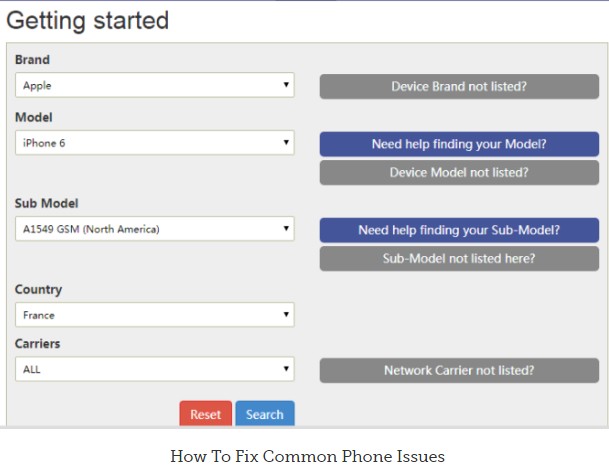 Step 1:enter http://www.willmyphonework.net/;
Step 2:choose Brand & Model & Sub Model & Country & Carriers to get started
Step 3:click"search". Then you can see Le French Mobile & Lebara Mobile Carriers do not support 4G LTE
Now, are you clear?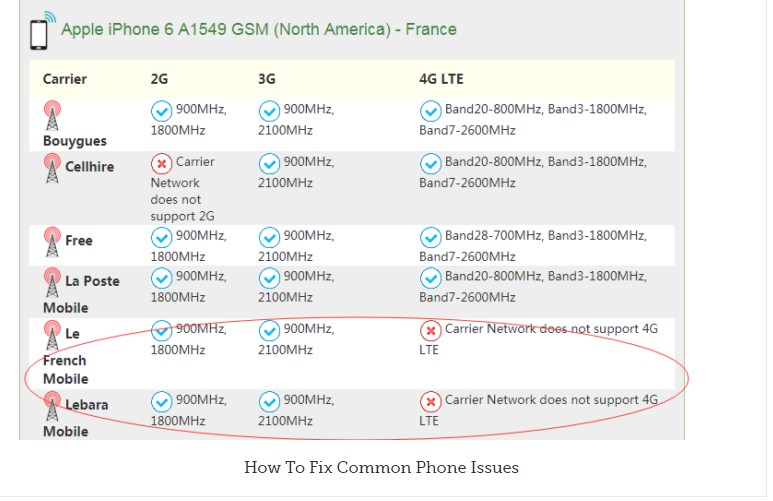 Issue 2:can not connect to WiFi successfully 
Solution:
Firstly, make sure your router in a stable condition.
Then, try another phone to see if WiFi works well with it.
Finally, enable airplane mode for 30 seconds, turn it off, and try to connect it again.
Issue 3:overheating
Solution:
Usually, phones are getting hot for the following reasons
1, The wrong using habits
2, Download too many apps one time
3, Using while charging. Had better not to use your phone while you're charging it and don't use high CPU-sucking apps.
Issue 4:Boot problems
Solution :
Charge your phone, then you will see the charging screen. But if you don't see it within one hour, make sure that everything is plugged in firmly. if the problem still exists, pls change to another USB cable or power adapter.
Issue 5:Memory not the same as the descried one
About the RAM and ROM: system software takes up part memory, so display data is smaller than the original one.