The market

for refurbished cellphones are exploding in 2019, based on the sales data and investigation from our customers, this situation will last for a long time. You must wan to know how to find reliable refurbished Iphones/Samsung suppliers from China.
So In this guide, you will learn the most comprehensive guiding principle for sourcing reliable refurbished Iphones supplier.
1) what is a refurbished mobile phone?

2)Why Refurbished cellPhones, es iphone series are rocketing in demand these years?

3)Where to find or wholesale Refurbished Cell Phones?

4) the FAQ part for the most frequently asked questions from our refurbished cellphone wholesaling customers from the global market, to help clear mistakes you might make.
Now, let's drive-in.
What is a Refurbished cell Phone?
The term 'refurbished phone' generally refers to a pre-owned handset that has been sent back due to a fault and has been repaired for resale.
Not all phones described as refurbished were at one stage faulty, though. Some networks and retailers classify 'refurbished phones' as handsets that were returned by customers who changed their minds within the 30-day cooling-off period after they signed up for a contract.
Before being put on sale, all refurbished phones have been thoroughly checked and tested to ensure they're in full working order.
Tests carried out by the seller typically include whether the battery charges and checking the buttons and cameras work. The seller will also verify audio quality and screen responsiveness, as well as how the phone connects to Wi-Fi and 3G/4G.
In keeping with the Data Protection Act, the seller will securely wipe any data on the phone. So to all intents and purposes, you'll be starting afresh.
Some refurbished phone sellers update the handset to the latest version of the operating system that powers it.
There is no difference between the new and the refurbished phone other than the fact that it has been slightly used. A refurbished phone is technically not a new phone but it works just like a new phone.
Why Refurbished cellPhones, especially the iphone series are rocketing in demand these years?
The first reason. Cost-saving.
IT is the primary benefit that compels its users to consider the refurbished or used cell phones. It is basically a great opportunity for the buyer to get a great product within an affordable budget.
The second reason. Quality Good control.
These phones are basically graded by the retailors based on some specifications and these grades are defined as:
 A+: It is a phone that appears to be new or very few signs of handling the phone have been reported by the client.
 B+: In this category, the phone might have some chips, scratches on its body because it has been used for some time.
 C+: The product will look used and it will definitely show the signs of wear.
The third reason.Environmental protection
It is a trend to use Recyled products, which can benefit both the natural environment and living environment, which will, in turn, bring merits to the Future generations. So refurbished products, cellphones, are a good way to show they are an environmentalist.
Where source the reliable  Refurbished Cell Phones supplier?
It is hard for the refurbished cellphone wholesalers to find a reliable mobile phone supplier.
There are some local online platforms may wholesale refurbished cell phones. But they are middlemen or only resell, not can not deal with after-sales problems if any fault happens. So if you are doing business, want to make money for a long time, you have to find the really original refurbished cellphone factory supplier.  Let's go through which one is the best refurbished phone for your business.
If you are interested in buying refurbished iPhones in wholesale for your business then you can go for Apple directly. All the iPhones that are available at the refurbished store are tested and verified. All the unlocked phones are covered with a minimum of one year warranty by the Apple brand. You can return the products without paying the restocking fee.
It's in Shenzhen, China. 
In this city, Hua Qiang has formed a set of mature and orderly industry chain for those recyled mobile phones.
From all levels of components to the final refurbished product. The Disassembled, the unopened, and ones exchanged the screens. They are classified into different kinds
according to each situation.
Every day there are buyers, from different countries, of all colors, who speak not very fluent Chinese, come here. And you can see the hot buying scene even as when the stock was first time issued in the United States stock exchange  many years ago.
Well . The refurbished cellphones own a market, absolutely no less than the new one.
Ueephone (www.ueephone.com)is a professional wholesale supplier of Grade A+ refurbished iPhone, refurbished iPad, refurbished Samsung,  refurbished blackberry and refurbished LG mobile phones since 2012, with 12 months warranty. moreover, we are a cell phone accessories wholesaler as well, from the battery to display. we have professional QC/Inspection team, and after-service team. meanwhile, we have a warehouse both in Shenzhen and Hongkong. we ship worldwide. and our priority is supplying only top quality products for our mobile phone distributors, wholesalers, and retailers.
The various features which make Ueephone most preferable over other wholesale companies are given below:
    The high quality at very reasonable price
     Each and every product from Ueephone is at wholesale rates for you to earn maximum profit. This supplier covers low to high-end products at very affordable wholesale rates.
      Quality check 3times before delivery
      Unlike Alibaba is just a third-party platform for hundreds of thousands of manufacturers and suppliers, that may have poor quality problems. Ueephone goes for quality inspection for each and every product in the whole bulk. Ueephone team passes each item through 3 to 4 inspection tests before dispatching the products for shipment.
      Huge Stocks and quick assemblement ability
      You can always rely on Ueephone, to be honest with you regarding available stock. Stock is almost always available, if big order, we can send out as promised time.
       Extra Discounts and Earn Coupons for Every Buying
        Besides, every purchase, you will have a special discount offer accordingly. Much more discounts as well as get more order times, and order quantities.
      Fast Delivery
      If you want your order to send out within a minimum time period, you can count on Ueephone. WE promise to make the order delivery easy and on time. It only takes less than 2 days for us to finish and arrange goods delivery.
We like the Dropshipping business.
Ueephone is a very advanced and professional drop shipper supplier. we are your best choice for online refurbished cellphone dropshipping business.
      We have so many experiences to supply the dropshipping cooperators from the world. This will benefit you a lot to avoid problems like marketing, payment, taxes, freight, and shipping company choosing issues. If you want to start your business, this is the best place as it does not require high capital and will fetch you maximum profits. It's free to join. Check our website and contact us directly .Q&As For Refurbished Mobiles Wholesale.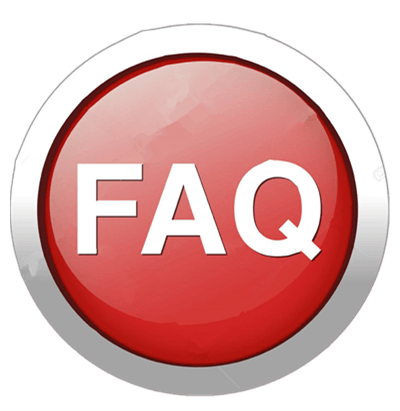 FAQ
1, Will you seal The phone box?
    Yes, but we usually open the original sealed packaging to double test phones. However, if you need it, we can reseal for you again.
2,  The accepted payment methods?
     We accept regular means of payments, such as Bank Wire Transfer, Western Union, MoneyGram, and Cash. By the way, PayPal can be accepted as the means of payment for sample orders sometimes.
3, Shipping methods you offer?
    We offer different shipping methods, such as DHL / UPS / TNT / FedEx / Post Air Mail). For a specific type of product ( such as batteries ) or special speed requirements, we can arrange shipment with the shipping company of your choice.
4, What is the difference between UPS, DHL, TNT, FEDEX?
UPS is often more expensive than DHL, but it offers expedient shipping similar to DHL.




DHL is often the best choice for both speeds of delivery and cost.




TNT: More expensive than DHL and UPS, TNT can be a solution for some types of products, particularly for battery shipments.




FedEx: While similar in speed, FedEx is often more expensive than other shipping services in China and tends to have more regulations.
5, How Long will the delivery take?
        We aim at sending your order within 48 working hours from the time we get your money.
6, How can I track my order?
        As soon as your parcel is on the way, you will receive an email with a tracking number from us, which will enable you to track the parcel from us to your home or the collecting point.
7, What do I have to do when I receive the parcel?
      When you receive the parcel, ensure that you check the general condition of the parcel and the security tape in the presence of the postal or delivery employee. If you have the slightest doubt or concern, make sure you check the contents of the parcel at once.
8, Where and how I can contact the Ueephone Team?
     Click on the contact us page, or you can call, email or use WhatsApp to reach us. Mind the time difference between your country and Shenzhen , China. (All of our products come with a worry-free 12-month warranty, and our friendly service team members are always ready to help.)