Mobile phone wholesalers and retailers from all over the world want to visit Hong Kong or Shenzhen, but they do not know very well the wholesale markets there for mobile phones or electronics. UEEPHONE summarizes some information on Shenzhen electronics market, hoping to give you a reference.
Speaking of electronic products in Shenzhen, we have to say Huaqiangbei (Huaqiangbei, a street name or business district). Huaqiangbei is a commercial street in Shenzhen. There are a large number of electronic products in various wholesale markets, especially in the mobile phone industry. Shenzhen Huaqiangbei Electronics Market is located in Futian District, Shenzhen City, Guangdong Province. The industrial production of electronics, communications, and other products has been started a long time ago. With the continuous development of the past two decades, Huaqiangbei has gradually transformed from an industrial area to a circle dominated by commercial areas. Due to the changes in regional functions, coupled with the advantages of early production in the electronic field, Huaqiangbei soon became a part of its business. The field has emerged as the largest electronic market in the world, and there are many large and small markets here.
Yuanwang Digital Mall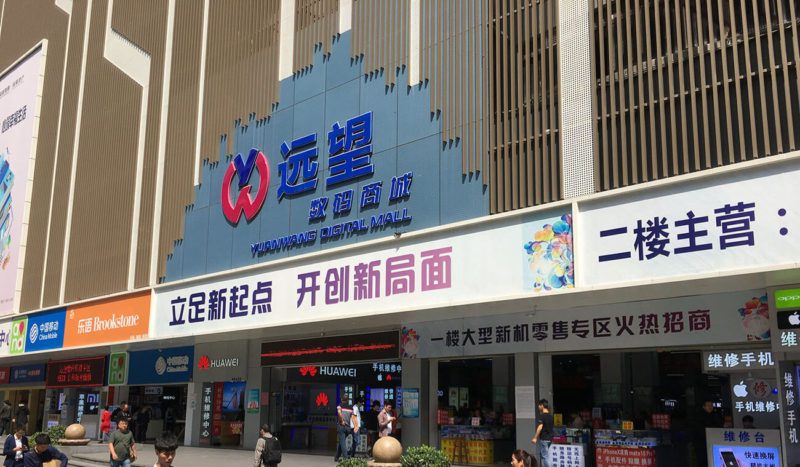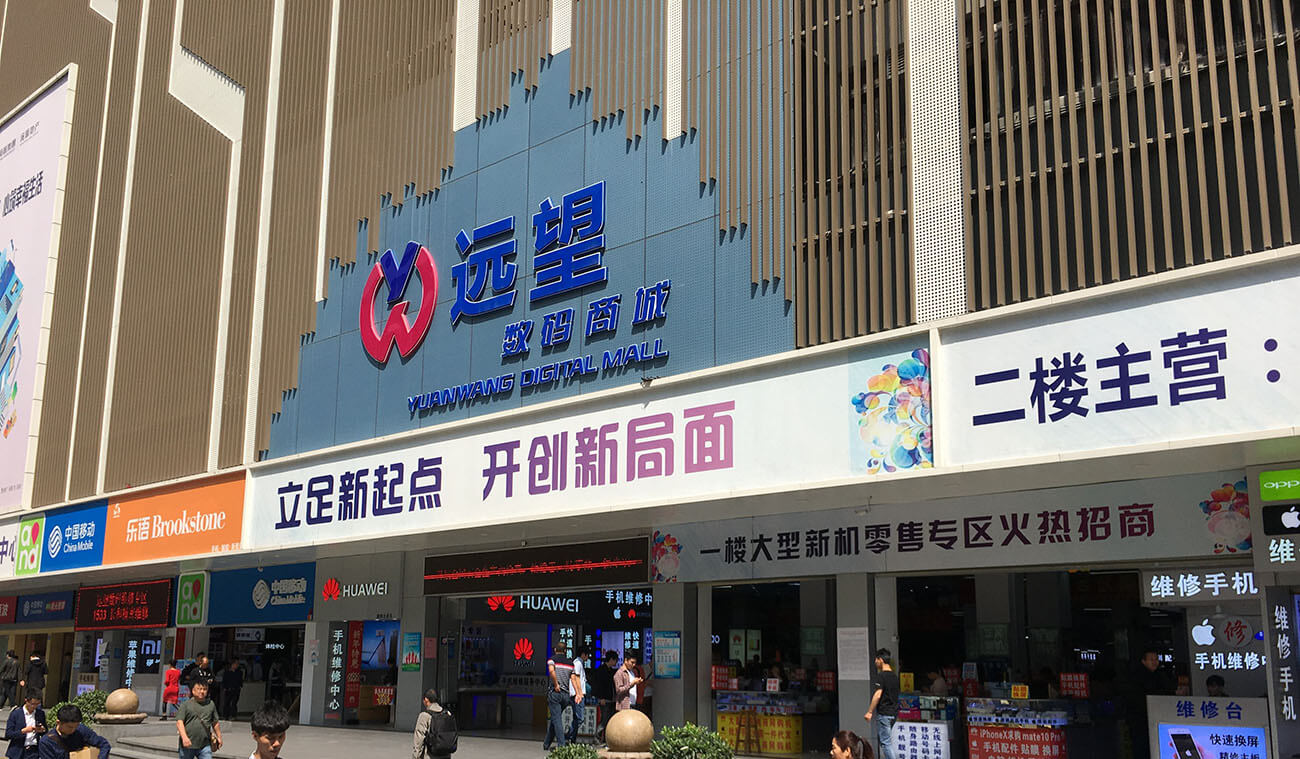 Shenzhen Yuanwang Digital Mall is the largest "brand new cell phones wholesale market" in Huaqiangbei. At present, it mainly deals with brand new cell phones, iPads and laptops of various domestic and foreign brands. The first floor is relatively deserted, and you can often see some international friends passing by. Among them, the second floor is the wholesale center on the second floor, which is very lively and has the feeling of a vegetable market. Although it seems to be in the digital world, refurbished cell phones, refurbished iPads, and many other refurbished machines make you hard to guard against.
Longsheng Cell Phones Wholesale Center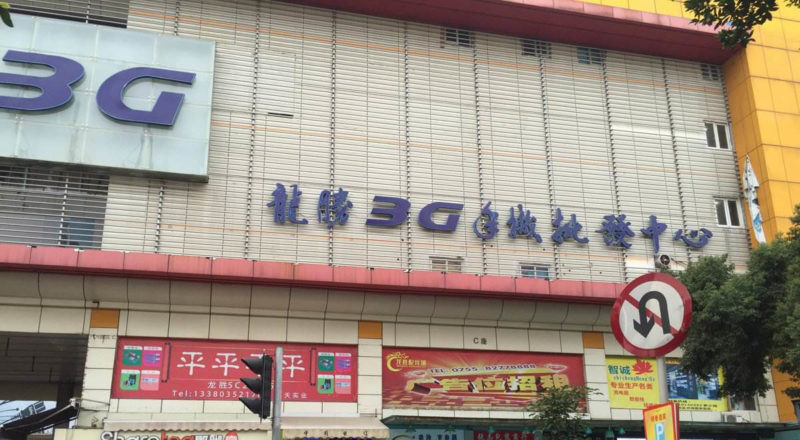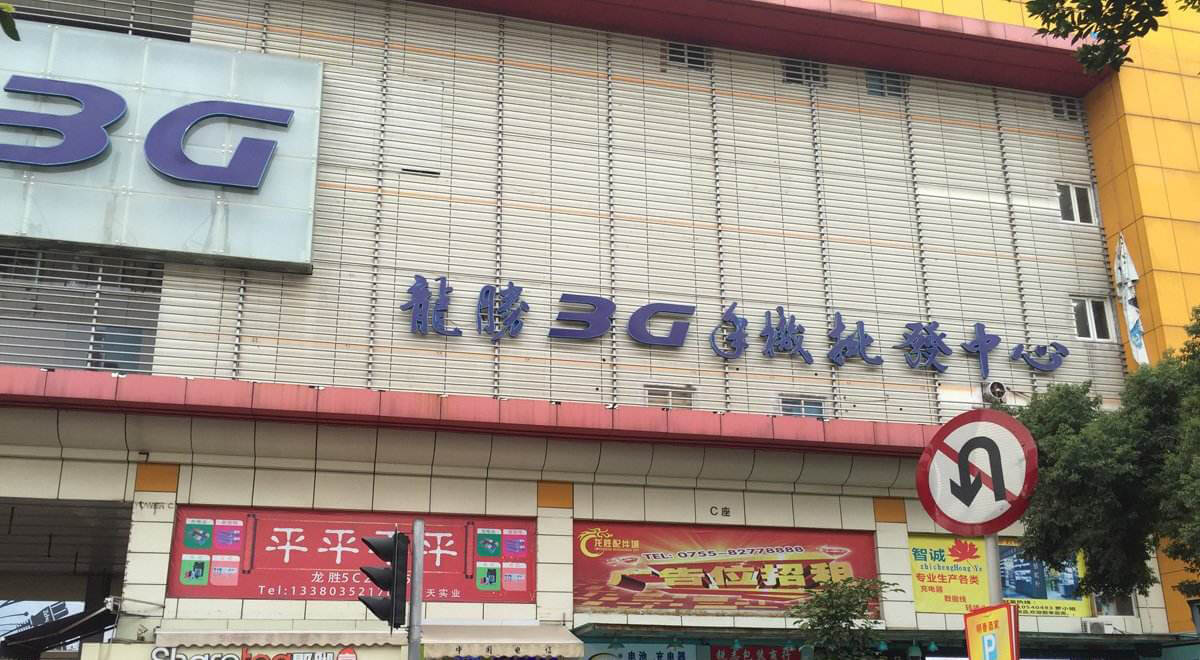 Although Longsheng is branded as a cell phone wholesale center, it is a comprehensive hypermarket. There are not only knockoff mobile phones, knockoff iPads, knockoff netbooks, and other products here, but also many knockoff manufacturers have set up "offices" here (mainly concentrating on the 2nd, 3rd, and 4th floors), which can provide you with a one-stop solution and is one of the places frequented by international friends.
Most of the Longsheng market is now dealing with phone accessories wholesale. Any brand of phone accessories, tablet and notebook accessories you need can be found here.
Pangyuan Communication Accessories Center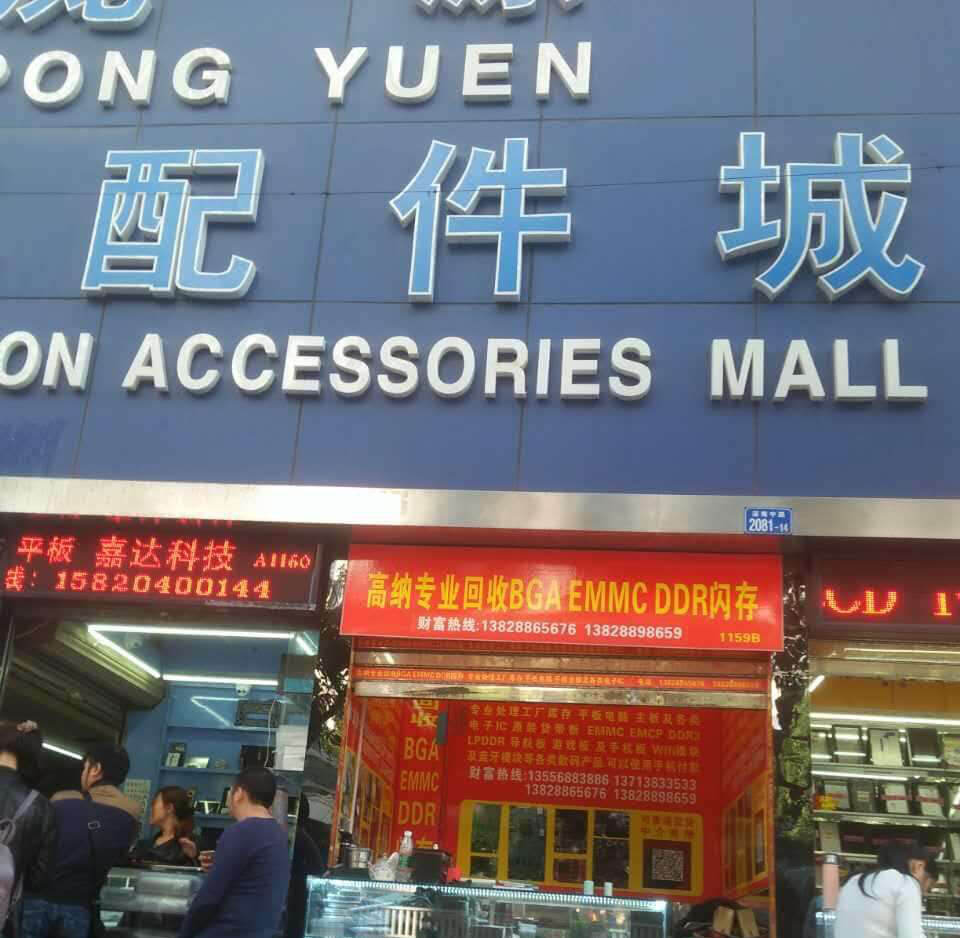 Pangyuan Communication Accessories Center is currently the largest and only "one-stop" professional trading base for phone accessories wholesale in China. Pangyuan Communication Parts Center's main products are cell phone screens wholesale and other internal and external cell phone parts wholesale. The product variety is complete, ranging from CPU to small screws for mobile phones and other accessories can be obtained from professional merchants in this market. Also, product service and technical support.
Feiyang Used Phones Wholesale Markets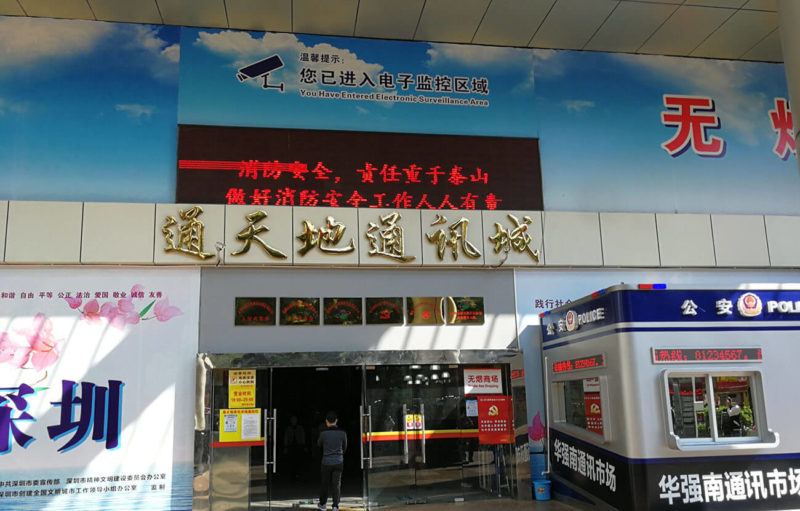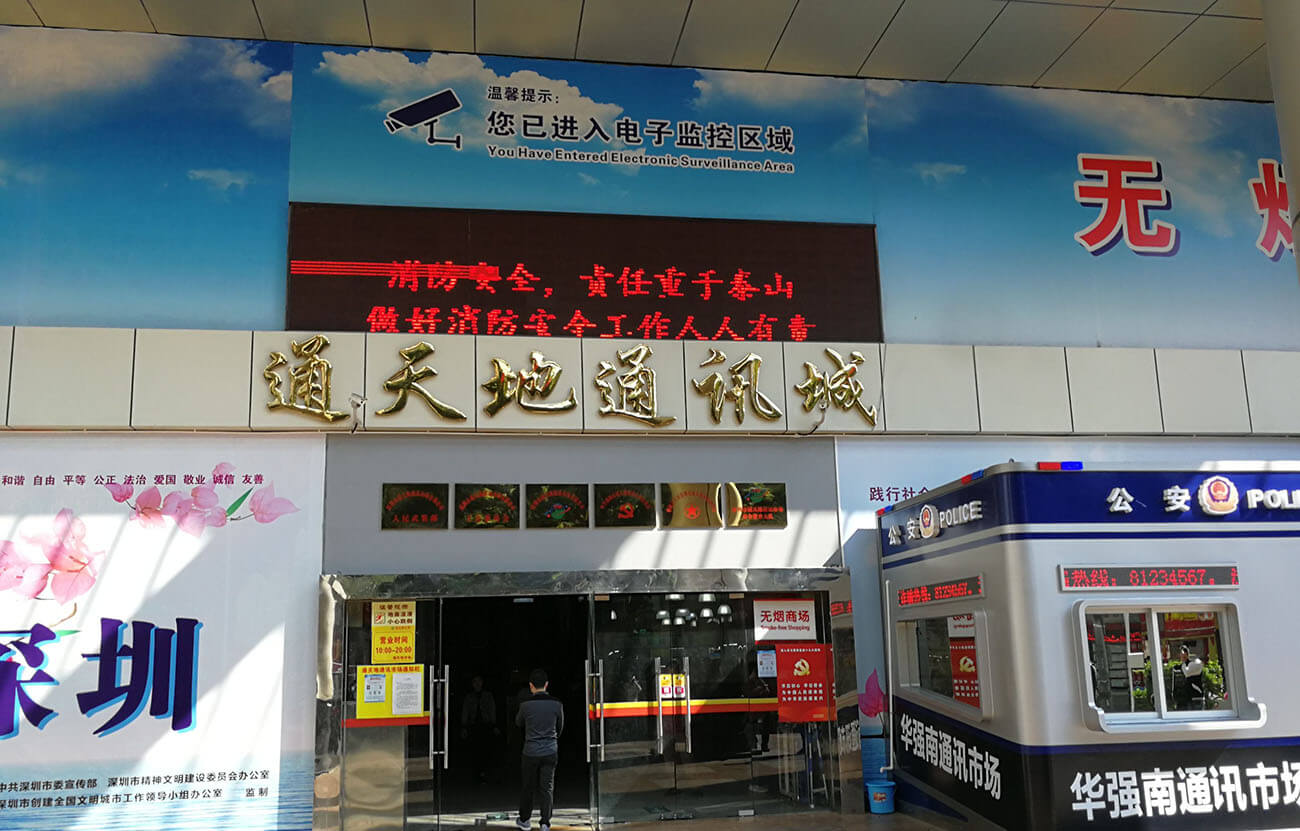 Feiyang Used Phones Wholesale Markets: Located in Huafa South Road, Futian, Shenzhen, is the source of used iPhones. It's the best place to buy used iPhones. It's aimed at the second and third level cell phone distributor, cell phone vendors, and mobile phone wholesalers.
Feiyang Used Phones Wholesale Markets is full of cell phones, tablets and accessories, and some merchants have started recycling businesses. There are many stalls. Most of the businesses here are regular operations. Many people say that the used phones here are dismantled, refurbished, etc. so the reputation has not been ideal, which restricts the development of the used phones industry under certain circumstances.
The first floor of the market is mainly engaged in cell phone parts wholesale, while the third and fourth floors are mainly engaged in cell phones and tablets wholesale. Since recycling is the main way to obtain used phones, the condition of the used phones varies, and these used phones will be sorted and cleaned in an orderly manner in the market. Classified according to model, storage, and quality, it is generally divided into these levels: looks like new, Grade A+, Grade A, Grade B+, Grade B, or Grade C, etc. but the used phones industry is mixed if no professional china sourcing agent brings, it is easy to be deceived, and the merchants here are essentially what we often call "backpackers", but backpackers also have different strengths.
However, since this is the source of used iPhone wholesale in the world, mobile phone wholesalers and retailers around the world purchase cell phones from Feiyang Used Phones Wholesale Markets.
The biggest advantage of used iPhones is the price, but the quality is different. If you don't understand the industry rules, it is recommended not to buy or buy for your own use, because there are traps everywhere, and the prices of regular platforms for buying used iPhones are inflated, compared with the price of the brand new iPhones, the advantage is not obvious. Even so, it does not prevent mobile phone wholesalers and retailers from all over the world from purchasing, and there are a large number of wholesalers and retailers, which have established their leading position in the globally used iPhones wholesale markets.
How do mobile phone wholesalers establish trade channels with Feiyang Market, how to establish a stable relationship with Feiyang Market, why are backpackers are so important, how do wholesale iPhones from Feiyang Market, and what are the procurement rules for Feiyang, all the above questions must be understood by entrepreneurs who want to engage in the used iPhone industry.
How about Feiyang's Used Phones Wholesale Markets?
Feiyang's Used Phones Wholesale Markets has a very large amount of knowledge about the classification of goods. Many used phones cannot be 100% defined. Good condition used phones will be quickly taken away by backpackers and given to their customers, and what is left is basically leftovers. Therefore, finding a professional company to cooperate with is particularly important for many mobile phone wholesalers and retailers, but we need to be prepared to be deceived!
However, the market is mainly faced with medium and large-scale traders, and small-scale retailers can hardly get good products. In addition to the differences in different cultures between regions, there will be many problems encountered in the process of communication and cooperation. The risk will be great, especially under the influence of the new crown epidemic in the past three years. We hope this blog can give you and your company some inspiration for market fraud prevention.